Losing Control: Highlights from the ecosystem of networks
You can view this newsletter on mailchimp format here
Dear Losing Control networkers,
This month we are highlighting the richness and interconnectedness of the networks for social change ecosystem that Losing Control is part of.
Take a peek below at the selection of upcoming events and news from our networks. Got something on you'd like featured? Get in touch with: Karen@thesocialchangeagency.org
---
Network News: What's been happening, What to look out for
What's been happening
A Better Way Network has recently launched A Call To Action for A Better Way calling for a radical shift to challenge business as usual and to liberate the power of connection and community, to improve services and strengthen communities.
The Pathways to Power Symposium on people-led development brought together a diverse group of 110 people from around the world who are deeply engaged in different efforts to #shiftthepower on the 18th-19th of November. Keep an eye out here for resources from the event.
Meaning 2019 brought together people who believe in better business and an inspiring panel of speakers and workshop hosts on the 14th of November. You can catch up on some of the 2019 talks on the Meaning Back Catalogue.
What to look out for
The Reimagining Health & Care network is hosting an open space event on the 12th of December in Exeter for people who want to create a new way of creating health and care. Come along to host the conversation you want to have about how communities could care for themselves. RSVP here
The New Local Government Network (NLGN) have announced their upcoming annual event in March 2020 titled Stronger Things: Unleashing Community Power. Come along and be inspired to create stronger things in local government, public services & beyond. Get your tickets here
---
1. Losing Control? You were never in control!
A workshop on the unconscious processes in groups and self-organising teams
January 9, 2020, London
Hosted by Kalina Stamenova, a member of the Tavistock Institute and OPUS, this half-day experiential workshop will draw your attention to unconscious processes at play in groups, your own patterns of relating and the many rational and emotional factors behind collective decision-making.
"What makes Kalina different is she gave me practical and realistic advice that I actioned immediately as well as great insight into the internal dynamics of the groups I was working with."
2. Navigating Uncertainty: tools & practices for steering your organisation through complexity
A one-day introduction to more horizontal ways of working that bring out the best in you and those around you
March 2020 (tbc), Plymouth
We need to learn to work with the uncertainty, let go of old habits, cease striving for control and perfection and tap into authenticity and flow. This workshop hosted by Human Organising Co. will help you on the journey, by introducing a selection of tried-and-tested tools and practices to help you and your organisation navigate ambiguity & complexity.
Register your interest now with karen@thesocialchangeagency.org
3. How to make partnerships work well
A workshop on thinking skills and strategies to keep conditions great for collaboration
March/April 2020 (TBC), Birmingham
Hosted by Mike Zeidler a facilitator with 24 years of experience in leadership development, partnership building and strategic change.
Outcomes will be:
– A personal skills assessment
– A stakeholder (or potential partner) assessment
– Clarity about pressure points to watch and a sketch of practical 'next steps'
– Some 'anchors' for systems work (in language & science)
"Awesome presentation, interaction balance and practical approach"
Register your interest now with: Karen@thesocialchangeagency.org
---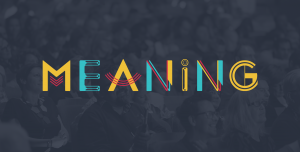 Cal Desmond-Pearson gives you a taste of Meaning 2019 and personal reflections on some of the speakers at the conference who had the most impact.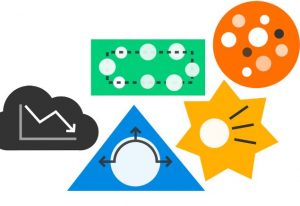 Will Nicholson shares reflections on power and how it can accelerate and/or hinder social change after attending a Power Mapping for Campaigners workshop.
"I've also learnt that understanding of power is power itself."
Looking for inspiration for ways to share power more equally to unleash social change? Be sure to check out the other blogs and resources
---
Is there anything you would like to share on the Losing Control newsletter or Twitter? Get in touch: karen@thesocialchangeagency.org
---
Want to get involved with Losing Control? Don't forget to sign-up to join the network to receive the latest news and opportunities here